After some down time in Albuquerque we took off for Gallup, NM. One of the places we ate is actually a chain fast food that we even have back home. I had never eaten there, nor had Trevor, so we thought we'd give it a shot. The place is Five Guys and is a burger joint. Anyway .. we walk in and right away I can see that it is not like the big franchises you might think of.
As soon as you are in the front door, they have these open boxes full of …
So, of course, I had to get some.
Trevor and I both get a cheeseburger. He has his toppings, I have mine.
And with a burger .. you gotta have fries.
Notice the fries still in the bag. There was probably enough to fill another one of those cups. It was a lot of fries.
So, as we were about to take off, a bird crosses my path. Who knows what kind of bird this is?
Throughout this trip, there is one thing that I've missed. It took us all the way to Albuquerque to really be among them.
Here is a shot from where we are across Albuquerque.
Can't quite make it out? Well .. here is a closer shot.
Where are we? We're at the Sandia Peak Tramway. This tramway world's longest aerial tramway. It is 2.7 miles long.
Here's a shot of the two towers that supports the tramway.
Did we go on the tramway, you ask? Do I really need to answer that? (See Willits Tower pics)
The tramway has it's own crossing guard.
As we were driving through town, there were quite a number of motels to see. However, traffic did not allow me to stop and take photos. So, out of Albuquerque we go. The shots outside the city are better anyway. When we got to Mesita. Mesita is Spanish for Little Table.
I see the table .. but it doesn't look so little.
In Grants, NM we have the time and traffic to see some old motels. Not all of them are in business, though.
Believe it or not, I think this is an actual working motel.
However, the next one I don't think is in business.
I do like old cafe signs.
Here's another motel.
Now, everyone knows Dairy Queen, but this one is a little different. I haven't seen one quite this old.
Now .. Route 66 is littered with dead businesses. Here is an example of a business retasked. Originally it was a motel. See what it is now.
Did you notice what it is now? It's a used car lot.
Did you know that the continental divide is in New Mexico? I didn't.
So .. if you have a continental divide .. and a highway running by it .. what do you do? You build a souvenir stand, of course.
Not just one tourist trap .. but two.
We finally make it to Gallup, NM. So now we have to go find something to eat. We end up at El Rancho Hotel & Motel.
Trevor had a guacamole burger called the John Wayne.
I had a club sandwich. I cannot remember what the name was.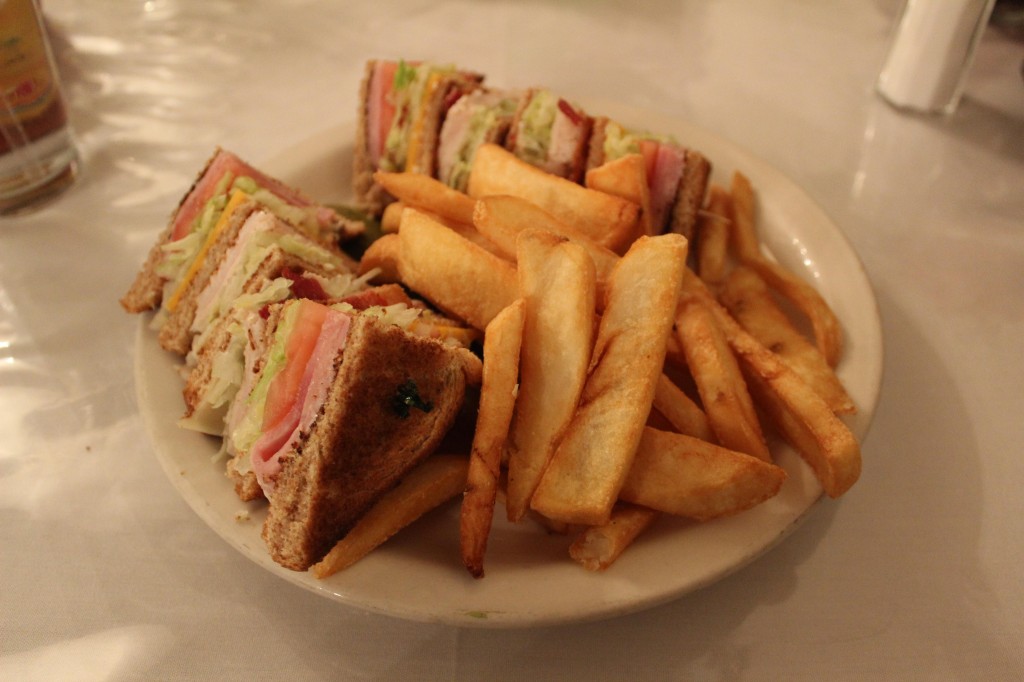 I went out a bit later and saw some pretty cool things. How's this for a public parking sign?
There's the Lexington Hotel.
It's currently being restored.
All this was attached to a museum.
Here are a couple more signs that I liked.
That's it for our trip to Gallup, NM. Next time we enter Arizona.